Potter's clay
Dentistry in Ensenada, Mexico
This video is of Dr. Stephen Beveridge working with undergraduate students. The Westmont College, Santa Barbara, students organize a week-long event on their spring break to go into Mexico. The purpose of the week-long event, called Potter's Clay, is to establish and cultivate relationships between the Westmont community and residents of Ensenada through partnership and service. This is done by supporting the local community in building the kingdom of God in Mexico.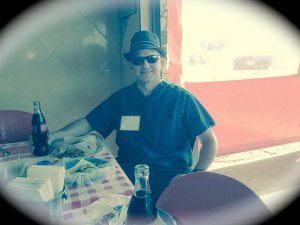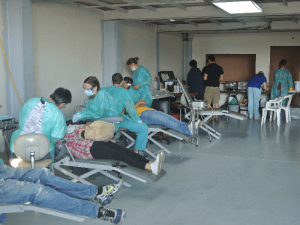 Over 200 students work in teams thought out the community of Ensenada. Dr. Beveridge is on the Med-Dent Team with about 60 students. This will be his 8th year traveling volunteering for this event. The professional volunteers are comprised of 5 – 6 dentists, 3 – 4 physicians, an ophthalmologist, optometrist, nurse, dental hygienist, and a few others.
The Med-Dent team sets up the daily clinic throughout the community in areas of the most need. The other Westmont students comprise the Children's, Musical, Sports, Worship, Construction, and Organizational teams.
We appreciate all the prayers, personal thoughts, and donations from our patients and professional business partners. Dr. B is headed back in March to have fun working with the students and helping people.
Los Gatos Lions
Dr. Beveridge has been an active member of the Los Gatos Lions for 11 years. He is passionate about serving the community that he grew up in and loves. Dr. Beveridge volunteers his time throughout the year at Los Gatos High School helping work during the football games and aids in planning and organizing the town's Children's Christmas parade. In 2020 Beveridge Dental donated an AED that can be used for events that the Lions hold in town.
Dr. Beveridge-co president of the foundation and Dr. Erin Beveridge is a volunteer member. The foundations' mission is to improve access to dental care in our area, promote oral health education, and partner with other non-profits to provide care and support to our community.
Beveridge Dental has been participating in Give Kids a Smile for 20 years and has raised close to $100,000 for children's charities! A huge thank you goes out to our patients who every year Brighten their Smiles to help a Child!
Los Gatos High School Science Scholarship
Dr. Beveridge and Dr. Erin are both Alumni of Los Gatos High School and value all that the community has done for them over the years. To contribute to the school, Beveridge Dental has been providing an annual scholarship to students who are looking to pursue studies in the sciences.