Dental Implants in San Jose
For many people, a missing tooth can significantly decrease their overall quality of life. It can cause social anxiety, personal physical discomfort, and low self-esteem. Losing a tooth because of an accident or other mishap can be discouraging. It may leave you unsure of what to do next. Thankfully, dental implants can be the solution to restore lost teeth!
Benefits of Dental Implants
Dental implants can restore both the functionality and aesthetic of your smile. Teeth implants are considered to be the closest restorative dentistry option to a natural tooth because they have both an artificial tooth root and a tooth crown.
---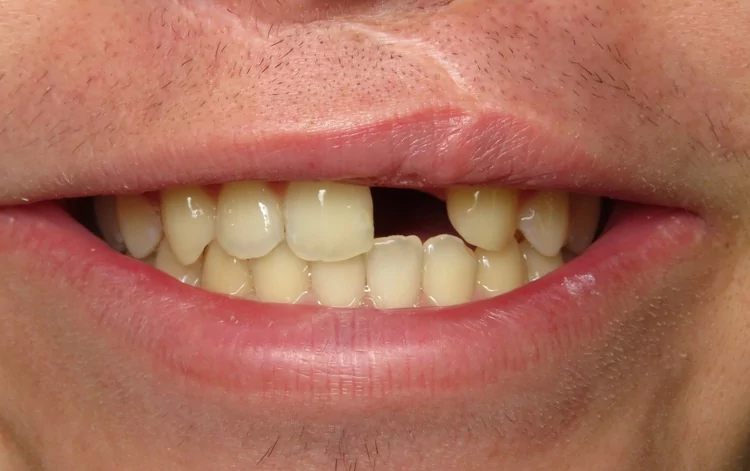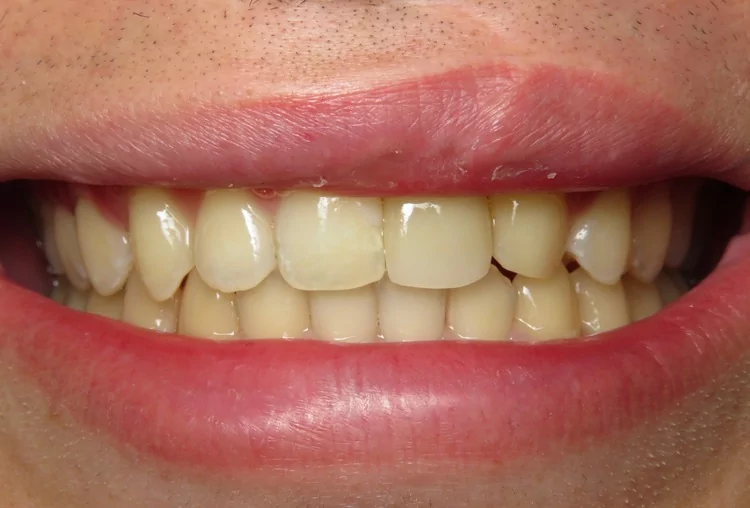 Young male patient with a cleft palate. After years of surgeries and orthodontics his smile is complete with an implant crown.
---
Dental implants can also be used to provide greater stability for dentures. With implant-supported dentures, the dental implants act as a solid anchor point for your dentures, which helps reduce denture slippage. You shouldn't have to worry about your dentures falling out! Talk to us about implant-supported dentures today!
Dental Implants Procedure
Right here in our San Jose office, we can perform the entire dental implants procedure. From placement to restoration, you can receive care from the professionals you already trust instead of enduring the frustration of finding a specialist!
Titanium Rod Implant
The synthetic tooth root is typically made of titanium which is inserted into your jawbone where the missing tooth was. The titanium rod provides better stability than traditional dentures or bridges and helps to prevent deterioration of the jawbone.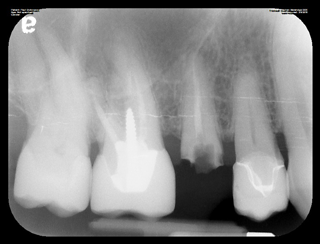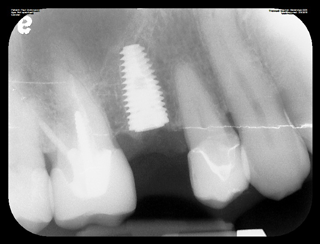 Custom Crown Placement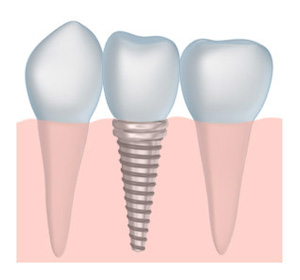 After the jaw bone has fused with the titanium rod, a custom porcelain crown is then placed over the synthetic tooth root, making your dental implant look like a real tooth. With an artificial tooth root and crown, this replacement tooth functions just like your natural teeth. It offers you the full capability of your mouth again.
Teeth Implants in San Jose at Beveridge Dental
We are proud to offer dental implants at our South San Jose dental practice as a practical treatment for our patients. Teeth implants can help strengthen your mouth and give you a full smile again. You don't need to feel self-conscious about your missing teeth anymore. This incredible technological advancement can give you a functional, attractive smile!
If you're interested in getting one tooth or multiple teeth replaced, give us a call today. At Beveridge Dental we can determine if teeth implants are the most effective option for your smile. If you are a candidate we can perform the entire procedure for in one of our San Jose offices. Contact us today to schedule your appointment with Dr. Beveridge if you are in San Jose, Los Gatos, or Saratoga!
Related Content