Welcome to our smile Gallery. Please enjoy some of our amazing smile transformations. These pictures are of actual patients of Beveridge Dental.
---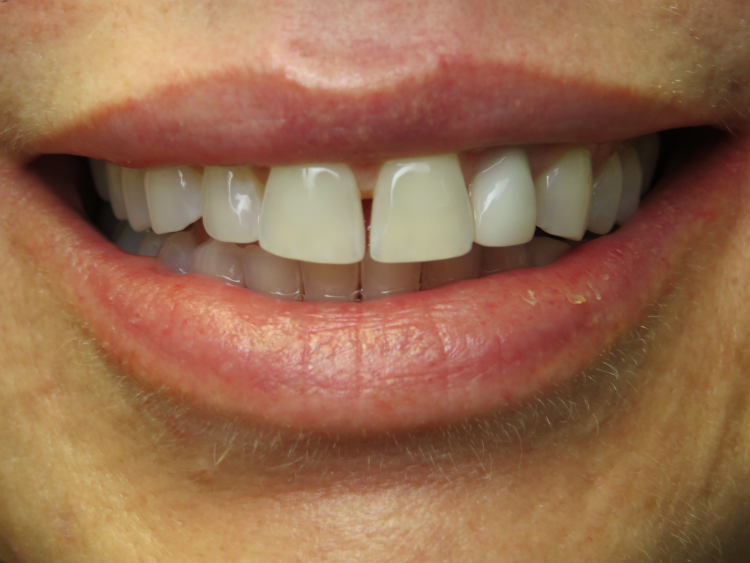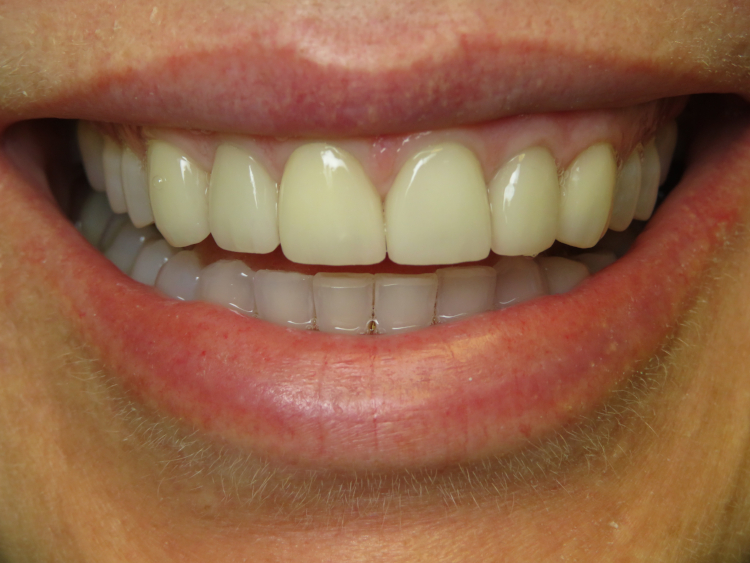 This patient was unhappy with the spacing and size of her front teeth.
---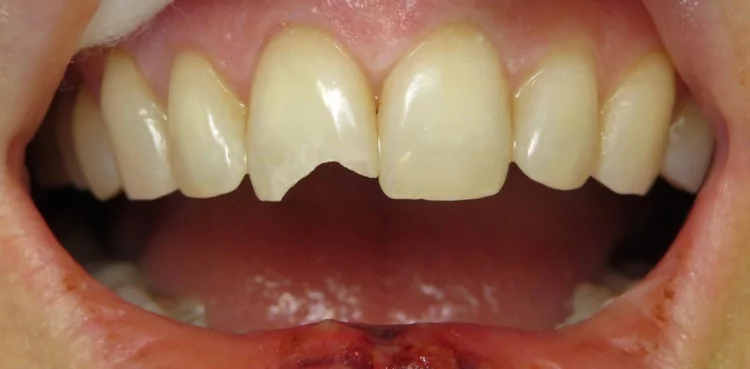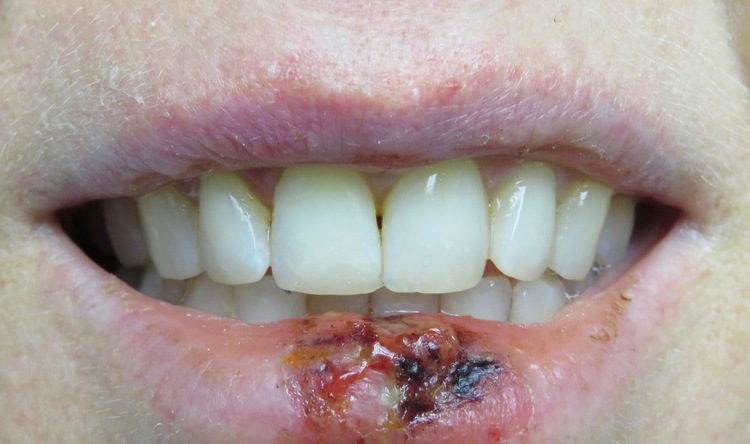 Patient had a traumatic fall and injured her tooth. Before and after our one visit tooth repair.
---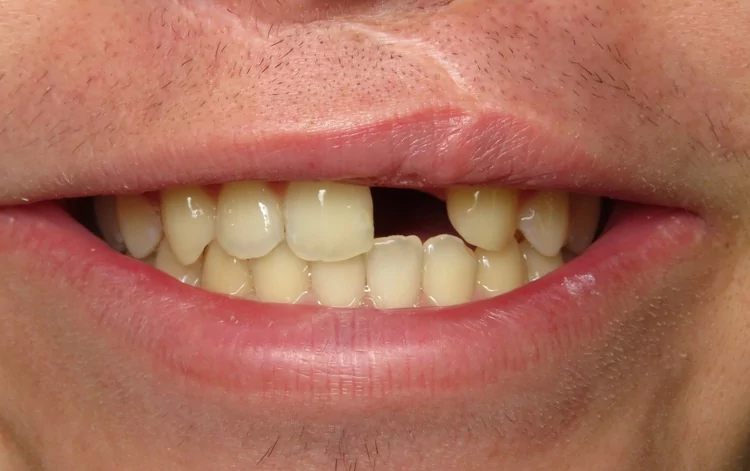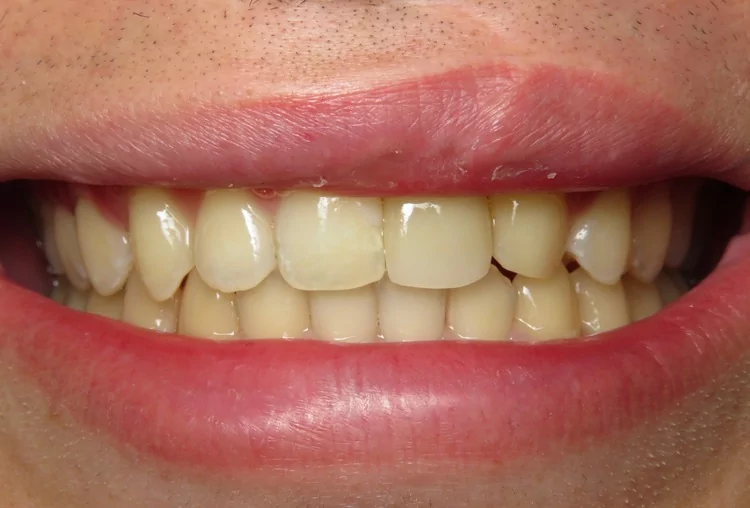 Young male patient with a cleft palate. After years of surgeries and orthodontics his smile is complete with an implant crown.
---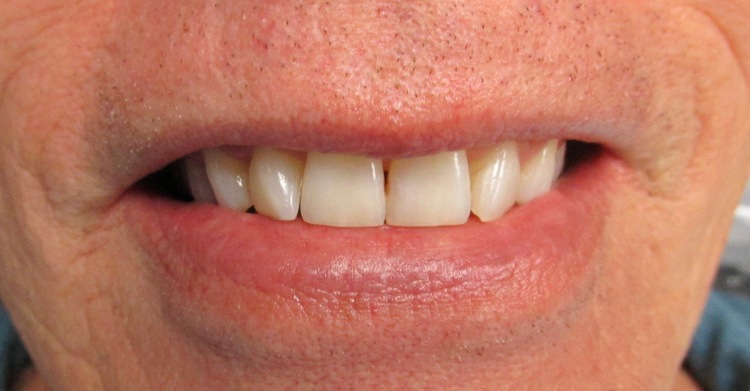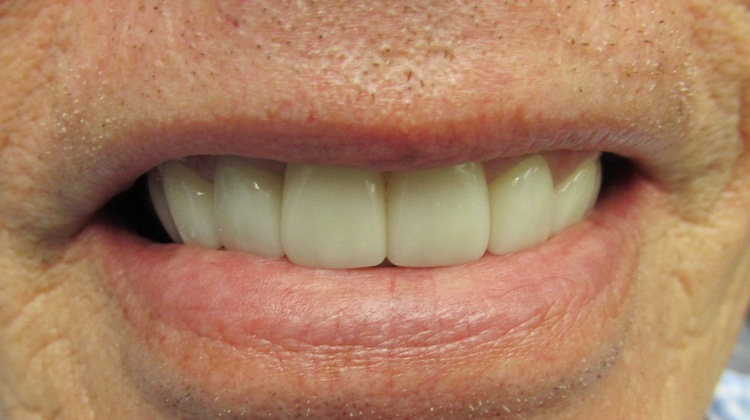 Middle age male with discolored teeth. The patient wants a more youthful smile with a lighter shade. We treated both top and bottom teeth with a combination of porcelain crowns and veneers.
---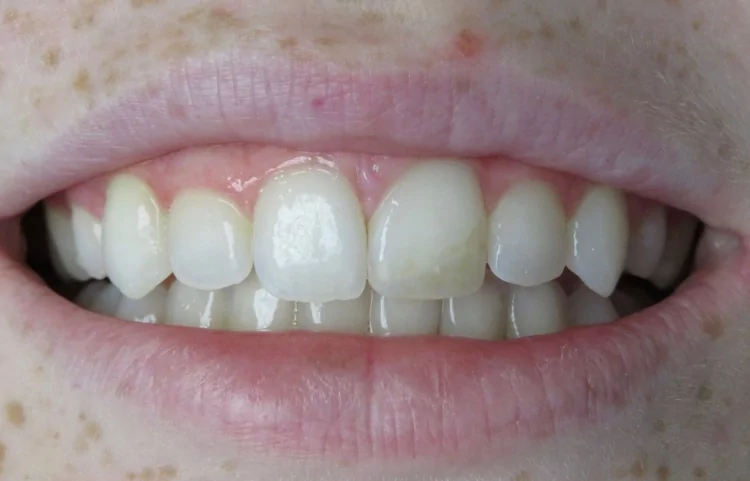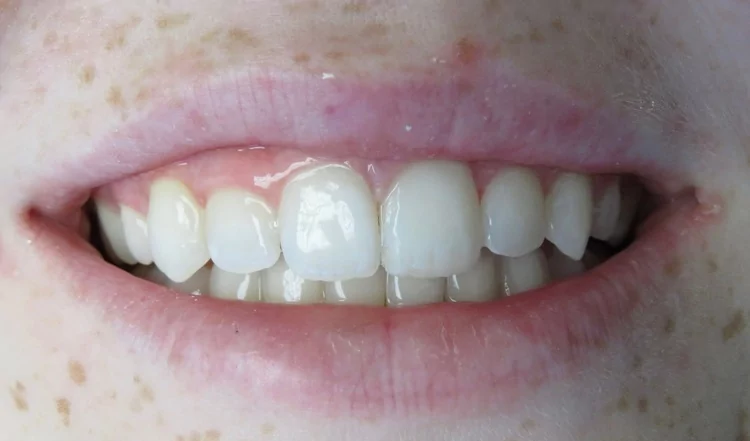 Young female patient with an older stained and discolored dental tooth repair. Replaced the old filling to make the tooth look more natural.
---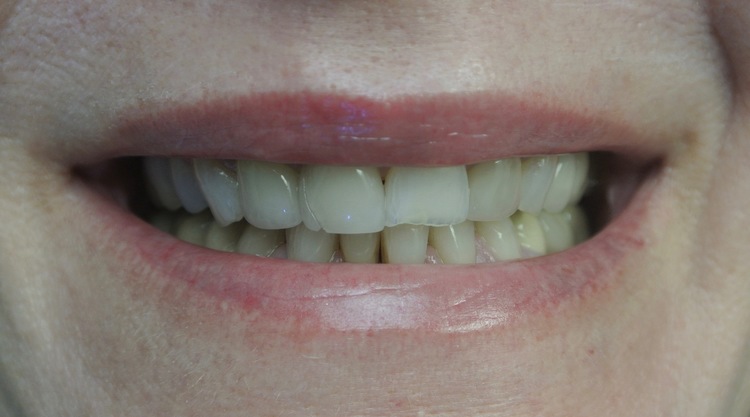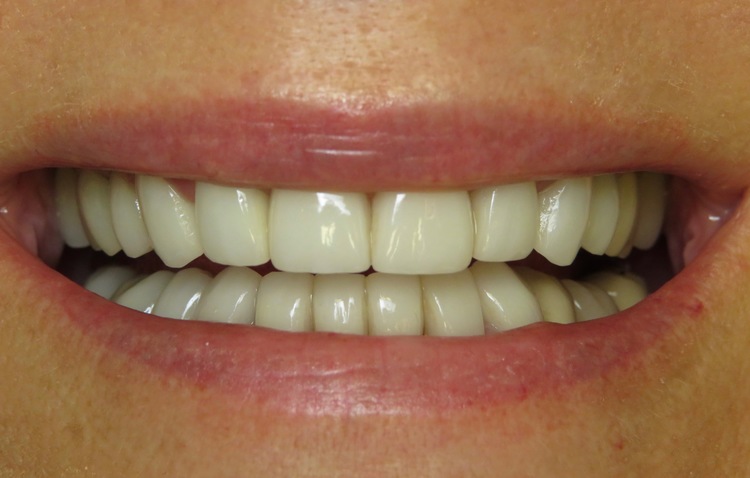 45 year old female shows signs of worn and discolored teeth. She is cracking a front tooth. This is a combination of porcelain veneers and crowns to rebuild the top and bottom teeth.
---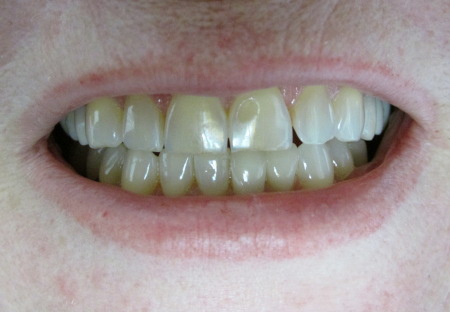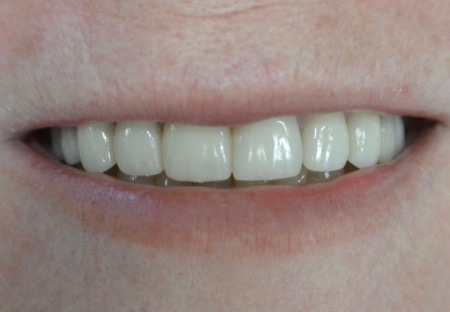 Before: This patient had many chips and wear on numerous surfaces of her front teeth. Her teeth had many stains and discolored areas. The right lateral incisor was also tilted out towards her lip.
After: We placed Porcelain Veneers on the front six teeth. Veneers cover the front of the teeth to repair fractures and chips and make the smile whiter. The teeth are now contoured for the gums and creating an attractive and natural look with her lips. The teeth are very natural looking and really enhanced her smile.
---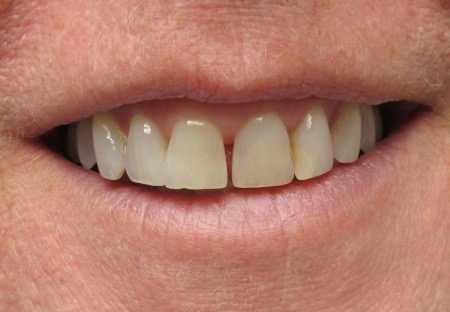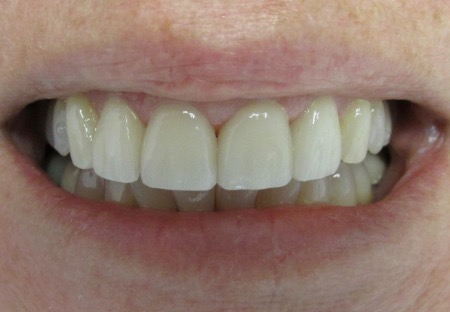 The patient wanted to improve her smile. We placed 4 veneers on the patients from teeth.
---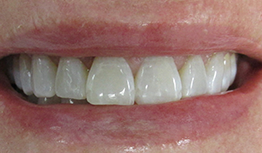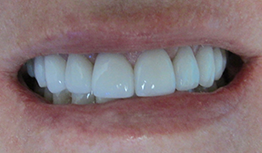 Before: This patient wanted to improve her smile. She wanted a more youthful color and a very natural looking smile. The teeth were chipped and had many blotchy stains in them. The teeth were also worn down some.
After: We placed 8 porcelain veneers on the top teeth and 3 porcelain veneers on the lower teeth. The veneers covered the front surfaces and the edge of the teeth. This repaired the chips, wear, and stains on the front teeth. The teeth are contoured in a very natural way giving the patient a whiter, more youthful, and natural looking smile.
---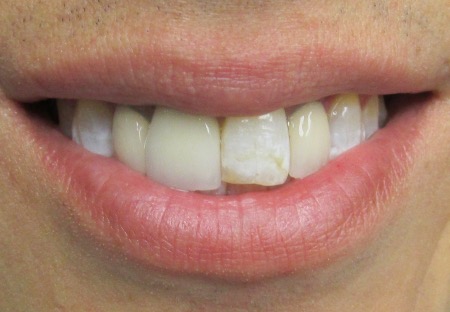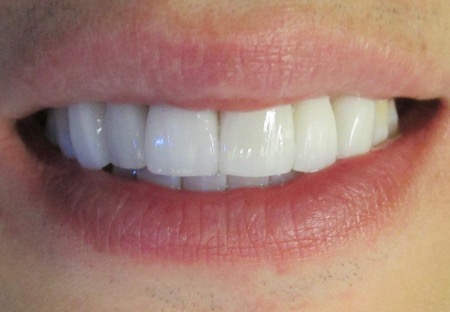 Before: A 40 year old male presented with old ill fitted crowns on a couple teeth and old stained fillings in other front teeth. He was unhappy with the appearance of his smile and the gum tissue health around the old crowns.
After: We found decay around the 20 year old crowns. We redesigned his smile with all porcelain crowns and veneers to get the smile he wanted.