San Jose Family Dentist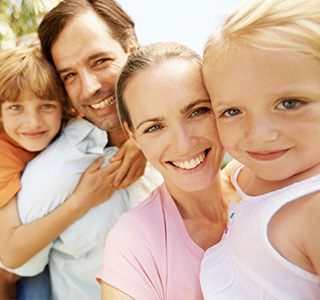 Dr. Stephen Beveridge, Dr. Erin Beveridge Cabuling, and their skilled staff work hard to create a safe, comfortable, and friendly environment. We offer age-appropriate comforts and amenities to our patients, so they can feel at peace during their visit.
Family Dental Care
A healthy, beautiful smile is something that must be consistently maintained. At Beveridge Dental in South San Jose, we believe that teaching good oral health habits can exponentially increase the longevity of your smile. Your dental health should be treated for a lifetime. That's why we cater to your entire family, from the oldest to the youngest, at Beveridge Dental.
Periodontal Treatment
Gum Disease Treatment can help to both prevent and treat gum disease. Periodontal treatment is a way for you and your family to avoid even more damaging gum disease with regular cleaning and maintenance for your oral health. We can help stop periodontal disease in its tracks.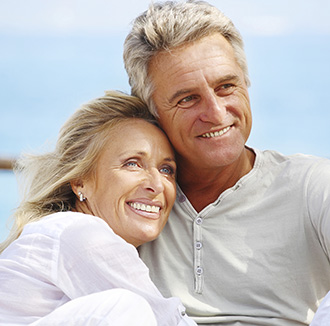 Tooth-Colored Fillings
Dental fillings are used to repair cavities and we are able to match the color of your surrounding teeth using composite resin for a more natural-looking smile.
Dental Sealants
With dental sealants you will have an extra line of defense against tooth decay. Dental sealants are great for patients of all ages to help prevent tooth damage and decay.
Dental Crowns and Bridges
Dental Crowns are used to to protect damaged or broken teeth and prevent further complications or loos of a tooth. At Beveridge Dental, we use porcelain crowns that can match your natural teeth, giving you an attractive smile.
Dental Implants
Dental Implants are the most popular solution for replacing missing teeth. Whether you need just one or several teeth replaced, dental implants will restore your smile.
I have received dental care from both Dr. Beveridge and Dr. Beveridge-Cabuling (Dr. Erin is her preferred nickname ). Both are highly skilled practitioners and have exceptional etiquette. My experience receiving care has been very pleasant. Both doctors keep you informed of their procedures and constantly reassess your status while performing their procedures. Also, both doctors show a high degree of empathy for their patients. My father is a patient there and both doctors expressed concern as to why he had not returned for care in a considerable amount of time. I informed them he had a serious medical issue arise and both took an interest to speak with me. It is their human touch that sets their practice in the highest of merit. I highly recommend this practice for dental care.
Eric S. | August 14, 2019
Invisalign
With Invisalign clear braces, you can straighten your teeth without the hassle of traditional metal wires and braces. With Invisalign you can have a straighter smile in less time with less hassle.
Teeth Whitening
With teeth Whitening you can have bright, white, glittering teeth at Beveridge Dental in South San Jose. We offer a couple of teeth whitening options, including ZOOM and Day White. We can help you get the brilliant smile you've always wanted!
TMJ Treatment
If you are suffering from discomfort in your jaw we can provide TMJ treatment to get you the relief you need.
San Jose Family Dentistry
Call us today to learn more about our family dentistry options if you are in the South San Jose area, including Saratoga and Los Gatos. Our staff will freely answer any questions or concerns you may have. Dr. Beveridge and his team are excited to get to know you and the rest of your family!
Related Content