Sedation Dentistry – San Jose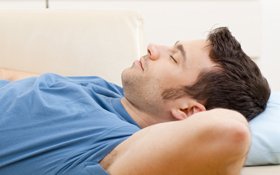 The thought of even just going to the dentist office makes some people anxious.
At Beveridge Dental, we want you to feel at ease during your visit. That is why we offer laughing gas for any procedure in order to help make you feel at peace during your dental work. Laughing gas is a safe way to help our patients cope with dental anxiety and nervousness and we are proud to offer this service for patients from all over the South San Jose area, including Los Gatos and Saratoga
Why Get Dental Sedation
Being nervous about going to the dentist keeps many people from getting the dental care that they need. If you or a loved one experiences dental anxiety, Dr. Beveridge and his expert team will work to make your appointment as comfortable and relaxing as possible with sedation dentistry.
If you have sensitive teeth.
If your dental procedure may be lengthy or complex.
If you have ever felt uncomfortable during a dental visit.
If you have had trouble getting numb for a dental procedure.
If you are afraid of having dental work done in general.
Laughing Gas Sedation Dentistry
Dr. Erin and Dr. Stephen have a genuine way of making patients feel totally at ease. I have never had a bad experience here. Highly recommend! Maria is great at the front desk as well. She answered all my financial questions and is always very friendly.

Talitha E. | November 14, 2019
At our South San Jose dental practice, we can provide laughing gas during your dental procedure. Laughing gas is administered through a mask to the patient. Once you are sedated, you should feel at ease and even happy during your procedure. You will still be able to communicate with Dr. Beveridge, but you may feel less aware during your dental work.
Laughing gas is typically a safe option for sedation dentistry. Its effects are completely reversible. After your procedure, the laughing gas will be flushed out of your system using an oxygen mask. You should return to normal with little to no side effects.
We understand how nerve-wracking dental anxiety can be. That's why we offer laughing gas as a conscious dental sedation treatment.
Sedation Dentistry in San Jose at Beveridge Dental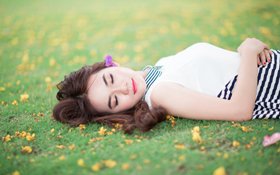 Don't be nervous! Dr. Beveridge and his team will administer the utmost care during your procedure, with little to no pain or discomfort. With the added benefit of laughing gas, you shouldn't feel a thing!
Give us a call today to schedule your appointment if you are in the South San Jose area, including Saratoga and Los Gatos. If you have further questions about dental sedation, our staff will be happy to answer them!
Related Content