Teeth Whitening Dentist in San Jose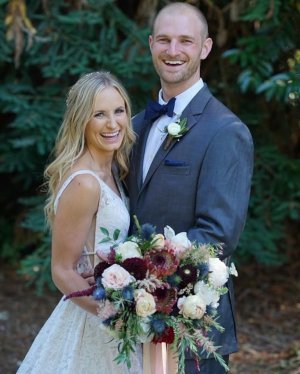 Surveys have shown that people often regard others with whiter teeth as happy, healthy, successful individuals. Having whiter teeth can help others view you in a better light. Across the US, teeth whitening is one of the most popular cosmetic dentistry services because it can boost one's self-esteem and help project a more positive image of one's self.
Having your teeth professionally whitened is a simple and non-invasive way to help enhance the natural beauty of your teeth. With tooth bleaching, you can have a brighter, whiter smile, fast!
The Causes of Discolored Teeth
Your teeth can become stained over time due to a number of reasons. Teeth often become discolored due to an individual's own diet or personal habits. Drinking coffee, tea, soda, or wine can stain your teeth. Tobacco usage and alcohol consumption can also discolor teeth. Oftentimes, even certain medications may have negatively affected the brilliance of your smile. Overexposure to fluoride when your teeth were still developing could also have changed the color of your teeth. This is known as fluorosis. There are many causes of stained or yellow teeth, which is why we provide top-notch tooth bleaching services here at our practice in South San Jose, also serving Los Gatos and Saratoga.
Opalescence Teeth Whitening
At our South San Jose dental practice, we can help you get a brighter, whiter smile. For in-office treatment, we use the Opalescence whitening system. Opalescence is a highly effective whitening gel. Dr. Beveridge will carefully apply it to your teeth. The whitening gel then works to efficiently and quickly brighten your smile. In just under an hour, your smile will be more vibrant and dramatically whiter!
At Home Teeth Whitening Options
My teeth were whitened at Dr. Beveridge's office. Amanda did an amazing job helping me achieve a better and whiter smile. She was gentle, attentive, and professional. I do recommend this office for all your dental needs. My husband and I have been going there for over 15 years.

Mabe S. | May 20, 2016
If you prefer to whiten your teeth at home, we can fabricate custom tooth whitening trays and provide you with take-home gel to whiten your teeth on your own time. Your tooth whitening trays will be molded to your smile in order to ensure complete coverage during the teeth whitening process. We have several different types of whitening gel that will require you to wear the trays for as little as 30 minutes or overnight in some cases. In under two weeks, you should notice a drastic change in your smile with whiter and brighter teeth!
Complimentary Teeth Whitening
For our existing patients who are getting married we offer complimentary in-office whitening as a wedding gift, we love to see our patients' smiles shine on their wedding day!
Professional Teeth Whitening in San Jose at Beveridge Dental
Our dedicated staff will work with you to help you attain a more brilliant smile. We can help you decide if Opalescence teeth whitening is an option for you. If you have any questions or concerns about our teeth whitening systems, give us a call. We are excited to help you get a beautiful, sparkling smile with our teeth whitening system if you are in the South San Jose – Los Gatos – Saratoga area!
Related Content