Tooth Extraction – San Jose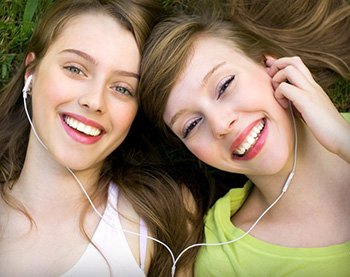 Here at Beveridge Dental, we know teeth. As a family-owned dental facility with a 50-year family legacy where three generations of dentists have practiced, we have experience in providing quality care for our patients!
You can trust us to take care of your smile and your oral health. Our involvement in decades of dental work has given us experience in everything from cosmetic and restorative treatments to routine teeth cleanings and dental checkups.
Our years of dental experience at Beveridge Dental in San Jose make us a great choice if you, a family member, or a friend need a tooth pulled for any reason.
When Is a Tooth Extraction Necessary?
Because our teeth are living things, it stands to reason that they might need to be removed in the face of certain circumstances. There are a number of reasons why a tooth extraction may be needed:
Baby Teeth: When a child is growing up and losing their baby teeth, there may be a time or two when particularly stubborn baby teeth need to be pulled. In instances like this, a local anesthetic can be applied, though the tooth removal usually isn't difficult.
Tooth Decay: Decaying teeth that are beyond saving should be extracted before they can cause damage to healthy teeth.
Tooth Crowding: Each mouth is different. Sometimes there are just too many teeth in too small of a space, necessitating a tooth removal.
Tooth Infection: Similar to tooth decay, if a tooth is badly infected, you may need to have that tooth pulled in order to protect your oral health.
Tooth Removal in San Jose with Beveridge Dental
We understand that having a tooth pulled can be scary or frightening for some patients. That's why we provide our patients — young and old — with comfort items during what might be a stressful procedure. We have TVs, laughing gas, blankets, pillows, water bottles, etc. available in an effort to help all of our patients feel comfortable.
We aren't here to push or rush our patients, and we recognize that the idea of getting a tooth pulled can be a stressful or scary thought. We provide our patients with all the time they need during any procedure or treatment we offer.
Contact our office today to set up an appointment or consultation for a tooth removal if you are in the South San Jose area, including Los Gatos and Saratoga
Related Content