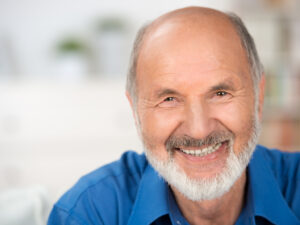 Dental implants are rapidly becoming the tooth replacement option of choice. Millions of Americans have chosen implants, like those available at Beveridge Dental in San Jose. Once the decision is made, patients usually want to know what's involved every step of the way.
Before the Procedure
It begins with a consultation and preliminary exam. We'll take X-rays of your teeth and jaw to make sure you have enough healthy bone structure. If you don't, we may recommend bone grafting.
We'll also inspect your gums for any signs of gum disease. Healthy gums are essential for a successful implant.
During Implant Surgery
After administering anesthesia, a guide hole is drilled into your jaw and a titanium post – which is the actual implant – is screwed in. The process takes about an hour.
After
Some patients experience minor pain and swelling. Over-the-counter pain relievers are usually enough to control it. An icepack can help, too. Most people can resume their usual activities the same day.
At Beveridge Dental in San Jose we have placed dental implants in people from South San Jose, Los Gatos, Campbell, and Morgan Hill, who also come to us for our complete general dentistry. Call to schedule an appointment with us today!
Contact Beveridge Dental:
Location (Tap to open in Google Maps):
ArticleID 8174