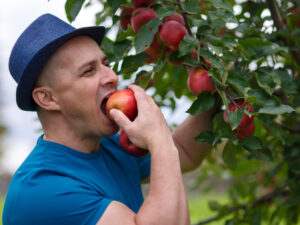 We know how hopeless it can feel to see your smile deteriorate. When a tooth falls out, it can be especially jarring. However, we have some good news! Many people have experienced an improvement in self-confidence after dental implant treatment at Beveridge Dental in San Jose CA.
How Do Missing Teeth Affect Your Life?
Missing teeth can impair your ability to speak. Extensive tooth loss can make it difficult to eat a healthy diet. Dental implants can relieve pain, correct bite troubles, and improve function.
While conventional dentures are better than nothing, they can cause almost as many problems as they solve. Many denture wearers limit social activity because they are afraid their dentures will move around in their mouth. Dentures can also irritate gums and bring about painful sores. And they can make it hard to taste food.
Dental implants are titanium posts that are inserted into the jaw. They fuse with the bone to create a solid support. One implant can support one replacement tooth, while several can support a dental bridge or full arch.
Dental implants from Beveridge Dental in San Jose CA are state-of-the-art in tooth replacement. People from South San Jose, Los Gatos, Campbell, and Morgan Hill come to us for implants and other restorative dentistry options. Contact us today!
Contact Beveridge Dental:
Location (Tap to open in Google Maps):
ArticleID 8186