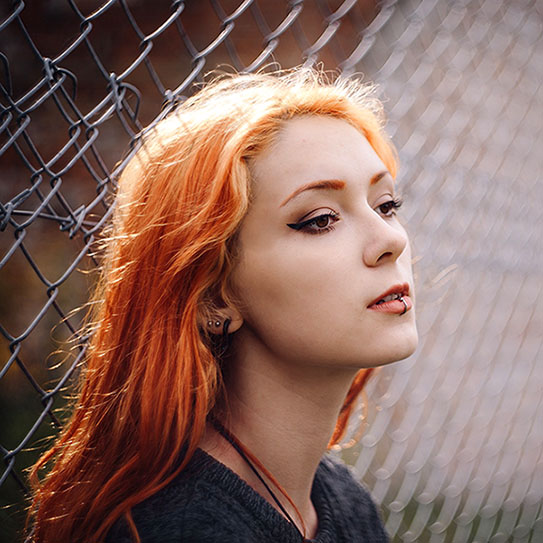 WE ALL LIKE to show off our personality and sense of style in the way we present ourselves, from clothing to hairstyle to cosmetics. Piercings are often an important component of personal image, but unlike clothing and hairstyles, piercings come with health risks — particularly oral piercings.
Common Oral Piercing Risks
There will always be risks associated with piercings, even the most basic earlobe piercings, such as infection or an allergic reaction to the metal. Oral piercings share those risks, and they also have a few unique ones.
Infection. The human mouth is home to numerous species of bacteria. Good oral hygiene is crucial to keep it in check, but a piercing can put that bacteria in closer contact with the bloodstream, leading to infection, pain, and swelling.
Damage and injury. It's easy to develop a habit of fidgeting with a tongue or lip piercing, but this can lead to chipped or cracked teeth, damaged fillings, and injury to the gum tissue, lips, or tongue.
Gum recession. When the gum tissue is constantly in contact with a piercing, it can wear it away, exposing the roots of the teeth and leaving them vulnerable to decay.
Numbness. Tongue piercings can leave the tongue temporarily or permanently numb due to nerve damage. This can affect taste and mouth movements.
Drooling. Our salivary glands are activated by the presence of foreign objects in the mouth. Usually this means food, but a piercing can trick your salivary glands into working overtime.
X-ray interference. A piercing can obscure important areas in a dental X-ray, making it easier for cavities to slip under the dentist's radar.
Oral Piercings And Orthodontics
For orthodontic patients, oral piercings are even riskier. It's very easy for a piercing to become tangled up in braces, and this can damage the appliance and cause injuries if the piercing tears free. Even if you're willing to accept the dangers of an oral piercing, we strongly urge you to wait until your orthodontic treatment is over.
Taking Care Of Piercings
Whether you already have an oral piercing or you're willing to accept the risks of getting one in the future, there are ways you can minimize those risks, aside from being diligent with your oral hygiene habits. These aren't as effective as not getting piercings or removing them, but they do help.
Keep the piercing site clean. Don't let bacteria and food particles build up around the piercing site; make sure to rinse after every meal or snack.
Avoid clicking it against your teeth. Try to be gentle in how you move the piercing around your teeth so they don't chip.
Make sure the piercing is secure. This will prevent it from coming loose and becoming a choking hazard.
Remove all piercings while playing sports. Any piercing becomes a hazard during intense physical activity, so make sure to take it out before workouts, practices, and games!
Signs of infection? Go to the dentist. Any symptoms like swelling, pain, or unusual redness around the piercing, as well as fever, chills, or shaking could mean infection, so go to the dentist or the doctor right away!
Let's Keep That Mouth Healthy!
As dental professionals, our top priority will always be helping our patients maintain healthy teeth and gums for life, and oral piercings introduce a lot of unnecessary risks. If you'd like to know more about how a piercing can impact your oral health, drop by or give us a call!
We encourage you to make good oral health a lifelong goal!
Top image used under CC0 Public Domain license. Image cropped and modified from original.
The content on this blog is not intended to be a substitute for professional medical advice, diagnosis, or treatment. Always seek the advice of qualified health providers with questions you may have regarding medical conditions.