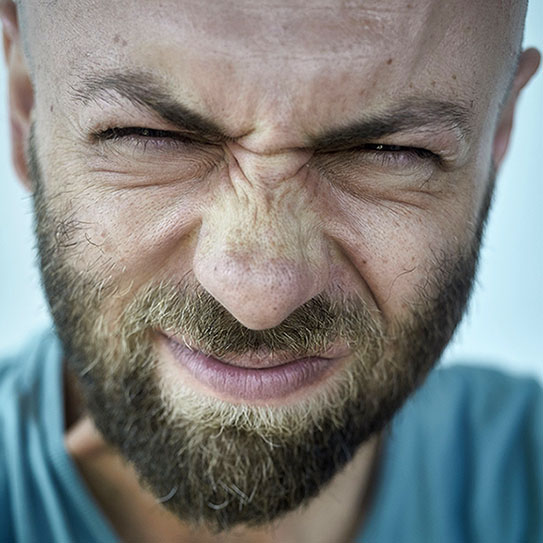 A TOOTHACHE IS never fun to deal with, and they can happen for a variety of reasons. Do you know what to do when one strikes, especially if it happens over the holidays or at the beginning of the weekend and you can't get quick access to professional dental care?
Toothache Causes
The most common reason a tooth might initially feel painful is tooth decay, but it isn't the only reason. Tooth pain can also be the result of pulp inflammation, an dental abscess, a cracked tooth, or even gum disease. Impacted teeth (teeth that are blocked from coming in where they should by bone, gum tissue, or other teeth) can also be painful. Tooth sensitivity can lead to discomfort as well, and sometimes the cause is merely a sinus infection or congestion.
Reducing Dental Pain Before Your Appointment
The best thing to do when you have a toothache is to come see us right away. If for some reason that isn't possible, there are a few things you can do to manage your dental pain in the meantime.
Rinse and spit with warm saltwater to reduce inflammation
Apply a cold compress to the cheek near the sore area
Take anti-inflammatory medication
Use an over-the-counter topical medication
Preventing Future Toothaches
If you've had or currently have a toothache, you probably want it to be your last. Obviously some of the causes can't be prevented, such as sinus infections and a tooth being damaged in an accident, but there's a lot you can do to protect your teeth from the aches and pains that come from poor dental health.
Brushing twice a day for two minutes with a soft-bristled brush and fluoride toothpaste, flossing daily, and scheduling regular dental appointments will keep your teeth healthy. You can also help your teeth out by cutting down on sugary foods and drinks.
Bring That Tooth Pain To Us As Soon As You Can
Pain is the body's alert system to let us know when there's a problem, and it's important not to ignore it. No matter what you think might be causing your toothache, schedule an appointment with us to get it taken care of before the underlying problem has a chance to get worse. We'll be able to take a look and get your tooth the treatment it needs!
Let's fight that toothache together!
Top image used under CC0 Public Domain license. Image cropped and modified from original.
The content on this blog is not intended to be a substitute for professional medical advice, diagnosis, or treatment. Always seek the advice of qualified health providers with questions you may have regarding medical conditions.